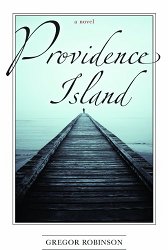 WRITERS TRUST GALA glowing success! To see/read more check out my Facebook and Twitter page!
"... well worth reading, not only for its critical perspective, but also for its trenchant descriptions of young people trying to find their place in the world." - Candace Fertile, Globe and Mail, Fitzgerald in Ontario's cottage country
"...a tale of love, lust, and long-buried secrets that will keep your mind churning for weeks after you've turned the last page." -Oakland Ross, journalist and author of Guerilla Beach, A Fire on the Mountains, The Dark Virgin
" Providence Island by Gregor Robinson explores the early influences, often unacknowledged, that shapes the adults we become." - Janet Armstrong, The Muskokan
"Gregor Robinson's rich and colourful narrative puts him alongside a handful of the best fiction writers in Canada today." -Jeff Rubin, award winning author of the number one National Bestseller Why Your World Is About To Get A Whole Lot Smaller
Cottage Life calls Providence Island
"gripping."
Returning to Ontario's northern lakes as an adult to bury his father, Ray Carrier is taken back not only to a tangled romance in that green paradise, but also to the forests and lonesome swamps that haunted his dreams...read more.